My selection of great gifts for dog lovers
Welcome everyone! As a fellow dog lover, I thought it would be nice to share the very best gifts I have found online. Featured are great products from famous online pet gift stores like Simply Italy Designs, Etsy, Pup Life and many more ! Forget Ebay ! For quality presents these are the pet gift stores I pick.
Filigree Round Locket Photo Pendant Family Love Necklace Gold Filled 18k $45.00
First up are these great Lockets from Simply Italy Designs! A perfect keepsake and present that will be sure to touch any dog owner. There are more within the store but I have picked my favourite.
Dog Breeds & Rescue Support Necklaces $20
The next gifts are a superb option for all those dedicated people who care for rescue dogs and super way to recognise all the hard work they do. They come in silver with a heart for the breed of choice !
Dog Photo Bottle Opener Key Chain $18.50
Well I know many dog lovers are woman but there are also many men who love their dogs! And what a cool present this for all men, a bottle opener with their special pets photo! You want to impress your man and be remembered? Well a bottle opener for many men will be close at hand and be constant reminder of your best wishes!
Burton Corner Chesterfield Dog Bed – Tan Leather & Duck-Egg Tweed.
Now this is the life! Chesterfield have long been associated with upmarket and distinctive arm chairs for humans now you can give your upmarket pooch the same quality resting quarters !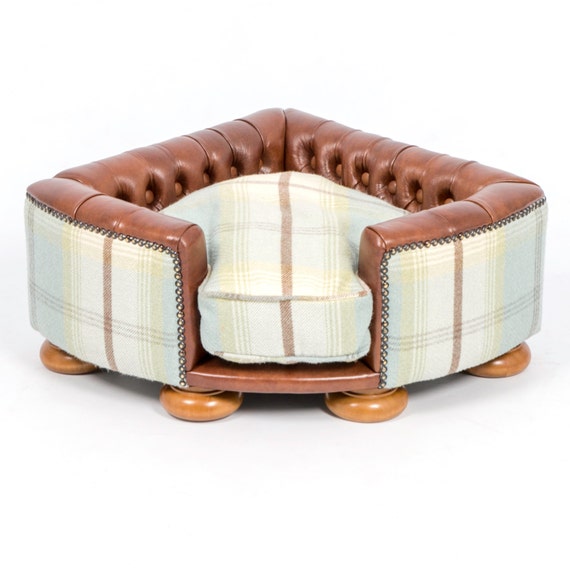 18 Kt Gold Plated 925 Silver Photo Necklace $54.99
Keeping with upmarket and unique products I was amazed by 18kt gold plated necklaces from Simply Italy Designs! Check out their store because there are more I could not show, plus you can include a photo of a friends dog and they will re-master the photo digitally so the image is as crisp as if taken by a professional !
Memory Tree of Life Wall Art or Suncatcher, 4 Portraits, Custom to your Request $79.99
A touch of class, a unique gift that can adorn the wall of the most stylish of dog owners ! I have not seen anything quite like it .Not only a present someone will remember, but a decoration piece that can supplement the most classy of homes.
Rustic Black Leather Leash Lead with Laced Eyelets, Eco Friendly, Reclaimed Belts, Pet Supplies, Dog Accessories, OOAK
I am not quite sure what Eco friendly means but these hand made rustic leather leads are the best I have seen. Quality sure to last and they come in different colours and styles !